Hello, and welcome to the Sunset Tile & Bath blog. In this blog, you'll find useful and relevant information that will help you plan your upcoming bathroom remodeling project. We will share bathroom design tips, explain aspects of the bathroom remodeling process and more. In our first blog post, we briefly discuss our company and explain why so many homeowners choose to work with us.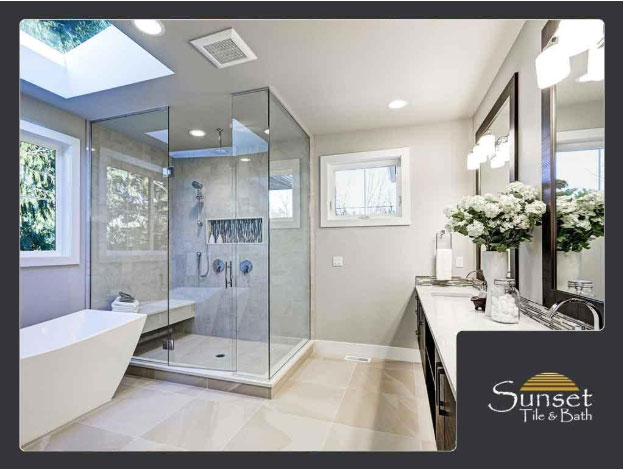 About Our Company
Founded in 1994, our company was previously known as Gene & Sons Tile Works. Our founder Gene Matyskiel was an expert tile setter who had a dream of owning a business and providing local homeowners with the first-class tile setting services they deserve. Our business grew and we now offer full-scale bathroom remodeling services. We are a licensed, bonded and insured corporation, and we are known for our solid craftsmanship and excellent customer service.
Why Homeowners Work With Us
We are one of the top bathroom remodeling companies in our local area because of the quality of our services. We only hire individuals with the same morals and dedication that our company was founded on. We believe in making sure that our customers are 100% satisfied with the results of their remodeling project. We go above and beyond for them in making their dream bathrooms a reality. 
We are a design/build contractor and we can help you through every step of the remodeling process. Creating a beautiful and luxurious bathroom is easier than you think, so make sure to tell our designers your ideas during our one-on-one design consultations. Chances are, we'll be able to give you suggestions to help bring your ideas to life.
All home improvement bathroom remodeling projects require preparation. If you need more detailed advice to get you started, feel free to give Sunset Tile & Bath a call. We are known for our excellent customer service and our knowledgeable staff. Call us at (602) 789-8700 to learn more about our services and products or to get a free project estimate.