Paradise Valley's Local Home Improvement Pros
Sunset Tile & Bath is proud to be a local company, one that is family-owned and -operated and founded on the values of quality work at a fair price. We have 25 years of experience in the home improvement business and have worked with countless clients in Paradise Valley over the years, providing expert kitchen and bathroom remodeling services.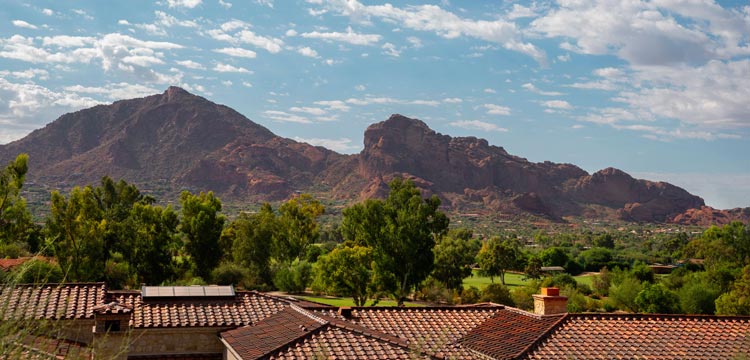 We know that there are many companies to choose from, but don't be fooled by the big chain business that promises the world. Choose a local company that cares about the people of this area because it is part of this community. Choose Sunset Tile & Bath to see what home improvement options you have for your kitchen and bathrooms. 
Improve Your Existing Kitchen & Bathrooms
Two of the most important and most visited rooms in a house are the kitchen and bathroom. Your kitchen is where you spend time with your family, cook together, share meals, talk about your day and where friends are entertained. Your bathroom is the place where your day begins and where you wind down after the day is through – a place to escape and relax. 
Do your current kitchen and bath provide that for you? Do you have the space you need? Are you still working in an older, outdated kitchen? Does your bathroom look the same as it did when you first moved in? If you're unsatisfied with your current set-up or need a more modern touch, let's talk about what Sunset Tile & Bath can provide. No job is out of reach for our team, and our expert designers can work with any space to provide you with the kitchen and bathroom you've always wanted.
Touch Base With Us Today
To learn more about how Sunset Tile & Bath can give you the bathroom or kitchen of your dreams, call us today at (602) 789-8700 and speak to one of our expert home improvement specialists. You can also contact us via our online form.