Home Remodeling & Home Renovation In Glendale, Peoria, Phoenix, Scottsdale, Surprise, AZ, and the Surrounding Areas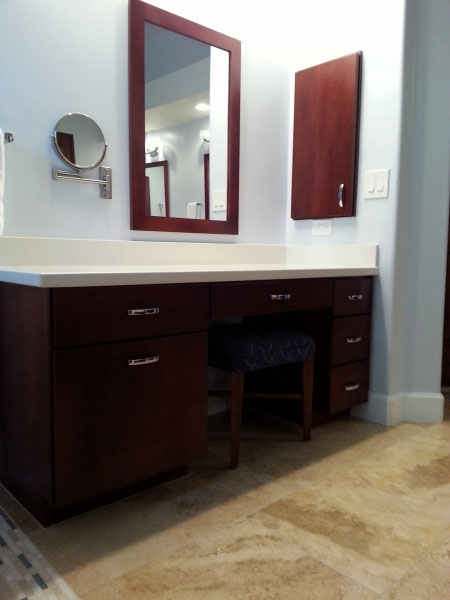 There's one thing about doing a great bathroom or kitchen remodeling job, when customers are happy, they'll call you back! We often complete one bathroom or kitchen and then are immediately called for the next home remodeling project. That's a great compliment! Since 1986, we've done plenty of home remodeling projects once, twice, even three or more times for homeowners throughout Glendale, Peoria, Phoenix, Scottsdale, Surprise, AZ, and the surrounding areas.
Home remodeling projects can be tricky when involving so many craftsmen – tilers, plumbers, electricians, and more. We're master tilers and plumbers with the experience to back it up. And for design, we have so many options in our showroom, you might change your mind one, two or more times.
Home Remodeling for Custom Kitchens and Bathrooms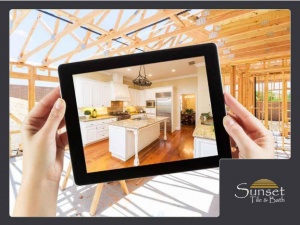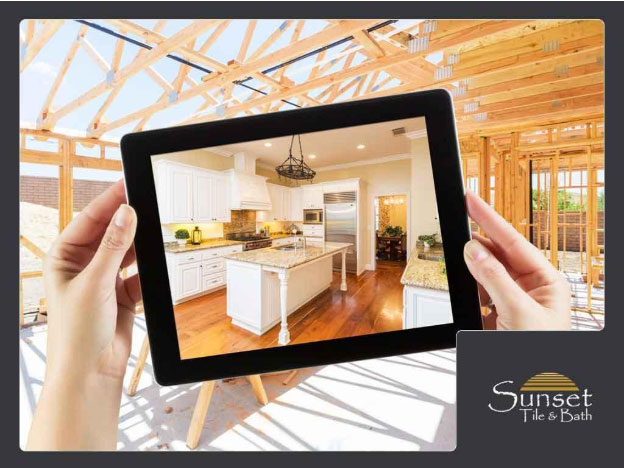 Let's talk about how your bathroom works for you. Or, let's talk about how it doesn't work for you. What is it that drives you crazy about your bathroom? Have a tub-shower when you only need a shower? Having a single sink you have to share? Too much clutter because there's not enough storage space? Or maybe your bathroom is just too small.
The same can be said about kitchens. Times have changed and the kitchen is no longer just where food is prepared and then carried to another room. Now your kitchen needs to work for entertaining, dining, and have enough space to fit all your gadgets and tools.
Both custom kitchens and bathrooms are where the professionals in home remodeling are separated from the rest. Tile that lines up, plumbing moved to new areas, walls removed, framing reinforced and more are all tricky projects that separate us from our competition.
Home Renovations to Update Your Living Spaces
Home renovations are a way to give your spaces a facelift. You might just be looking to replace cabinets and tile but think of going further. Next time you are in your bathroom or kitchen, take note of what isn't working for you. Is there wasted space? Darkened corners? Cabinets that have space but are unreachable? Let's fix these problems during your home renovation to make your space work for YOU.
Our customers tell us they love their new look after a home renovation and they also tell us they like the function and design. Things might have changed since your last kitchen or bathroom renovation – a need for larger appliances, more seating, or larger counters. Let's get your bathroom or kitchen beautiful and functional.
Sunset Tile & Bath works throughout Glendale, Peoria, Phoenix, Scottsdale, Surprise, AZ, and the surrounding areas to bring high-quality home renovations to clients looking for design and style. We have numerous high ratings on Google, Yelp, and Angie's List. Call us today for your free estimate or stop by our showroom.