Kitchen Remodeling, Bathroom Remodeling, Custom Cabinets, Home Renovation, and Home Remodeling In Phoenix, Glendale, Peoria, Scottsdale, Surprise, AZ, and the Surrounding Areas
If you're a homeowner in the Greater Phoenix area seeking bathroom remodeling and kitchen remodeling ideas plus trusted craftsmanship to reinvent the most loved spaces in your house, you want to partner with the professionals at Sunset Tile & Bath. Our experienced team specializes in beautiful, custom kitchens, and custom bathrooms, as well as other home renovations.
Remodeling Services
Sunset Tile & Bath offers a variety of quality services to bring your bathroom or kitchen remodeling dreams to life! We can assist you with any of the following:
Demolition/removal
Structure/framing
Design/consultation
Granite countertops
Custom Cabinets
Drywall/texture
Plumbing/electrical
Tile installation
Glass shower enclosures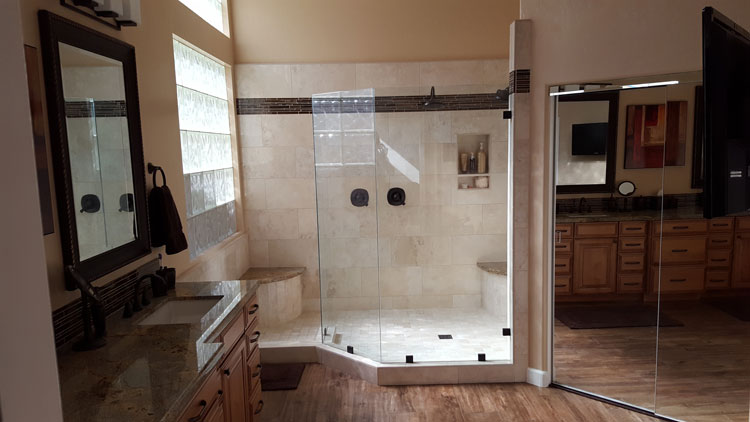 Custom Bathrooms and Kitchens
View a gallery of our past work, including kitchen and bath remodeling with before-and-after photos. We also invite you to visit our showroom at our Glendale headquarters so we can help you select the best quality tile, cabinets, flooring, and fixtures for your renovation project. Once you view examples of our work and feel inspired to redesign your home, get started on your bathroom rehab or kitchen remodeling goals by scheduling a free consultation with us.
Home Renovation Contractors
As a family-owned and operated business, Sunset Tile & Bath employs individuals with the same dedication to customer satisfaction that has marked our work from the beginning. We have evolved from a flooring contractor to a regional leader in complete bath and kitchen remodeling. Some bathroom remodeling companies try to be everything to everyone, sub-contracting out a variety of home improvement services. We understand that honing in on our expertise as bathroom and kitchen remodeling contractors yield the best results for our customers.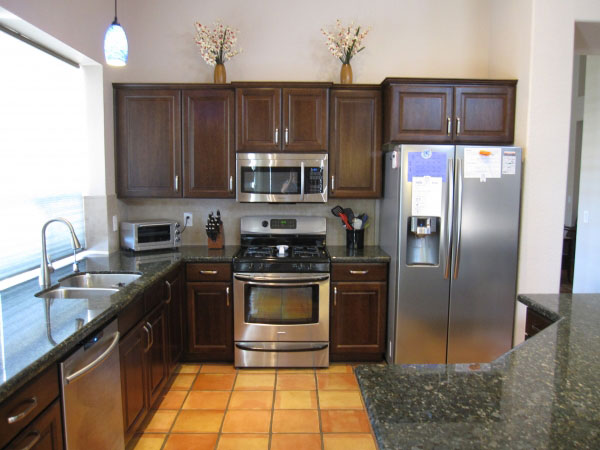 Kitchen and Bathroom Design Free Consultation
Contact Sunset Tile & Bath now via our online form or by calling 602-789-8700 to schedule your free in-home consultation. Our conversation can be to-the-point or include brainstorming suggestions to explore all the possibilities while still staying within your budget.
We aim to learn your goals for a kitchen or bathroom remodel, and leave you feeling confident in our ability to get you there. We look forward to talking with you soon.