About our Home Remodeling, Home Renovation, and Kitchen and Bathroom Design In Glendale, Surprise, Scottsdale, Phoenix, Peoria, AZ, and Surrounding Areas
The History of Sunset Tile & Bath
Sunset Tile & Bath, Inc. was founded in 1994, though we previously operated under the name of Gene & Sons Tile Works. Gene Matyskiel was the man with the dream of owning his own business, having previously worked as a tile setter in Buffalo, NY, before moving to Arizona.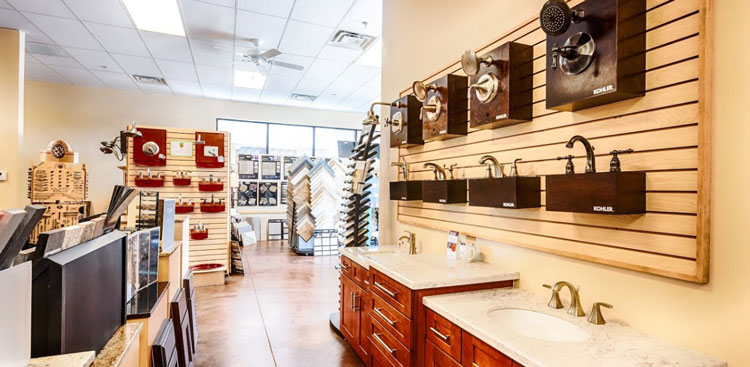 Since his expertise was working in homes, not in-office, Gene asked for the help of his sons, Mark and Paul, to run the business. As the business has grown over the past quarter-century, we've obtained our plumbing licensing and hired talented helpers and additional tile setters to expand our services. Founder Gene has since retired, but the Matyskiel's are still going strong to meet the kitchen and bathroom remodeling needs of homeowners in the Greater Phoenix area.
Meet Our Team
Sunset Tile & Bath is a licensed, bonded, and insured corporation with a clean record with the Registrar of Contractors and an A+ rating with the Better Business Bureau and Angie's List. Our team of remodeling contractors would be grateful for the opportunity to transform your home into the beautiful retreat you want it to be.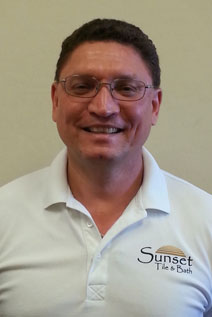 Mark Matyskiel
President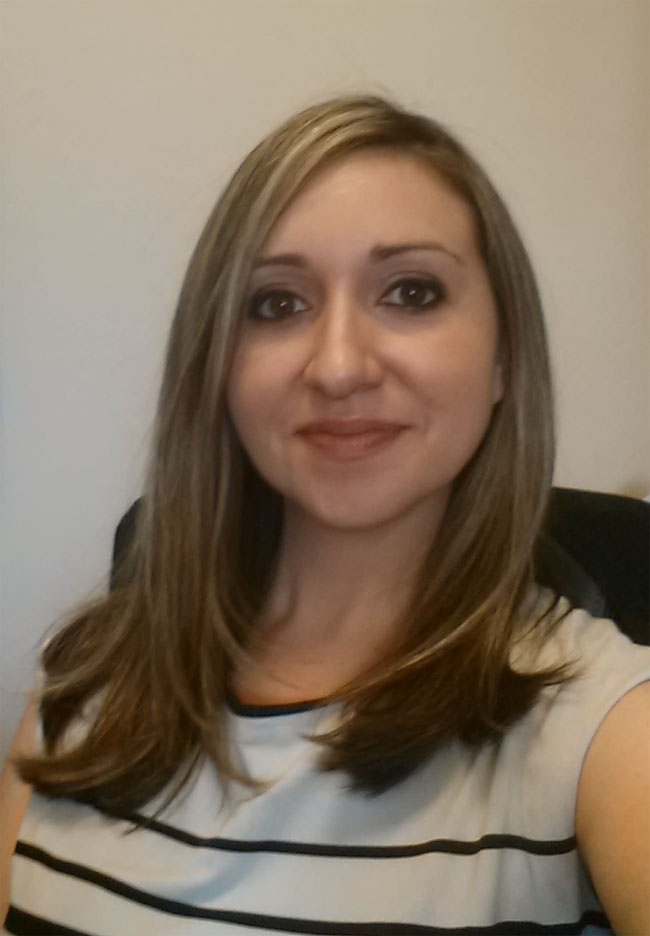 Audra Lamb
ASID, NCIDQ Certificate 026236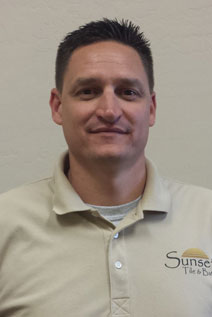 Paul Matyskiel
Production Manager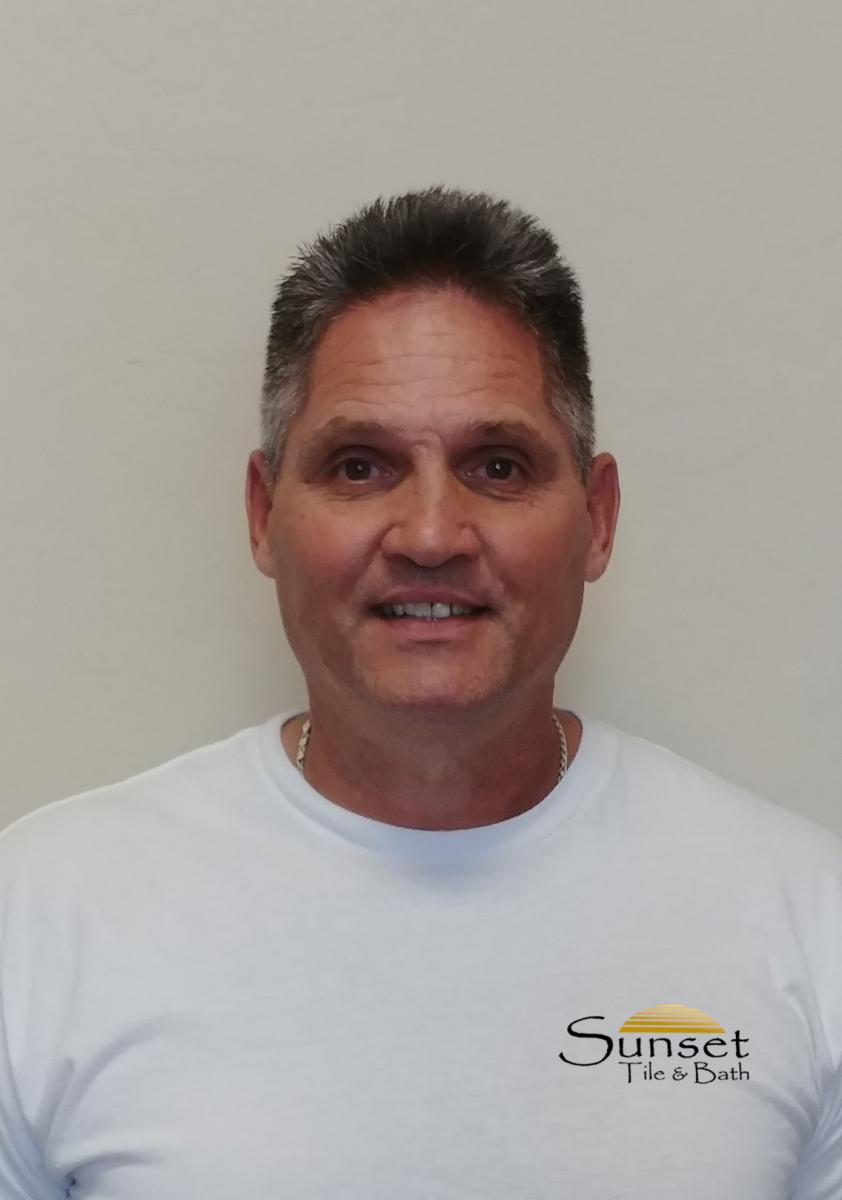 Kevin Matyskiel
Production Manager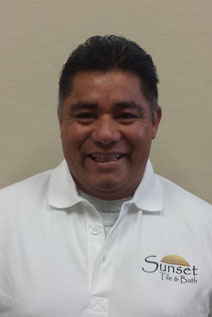 Cesar Lopez
Field Staff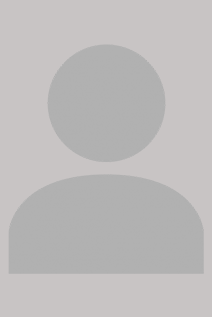 Jay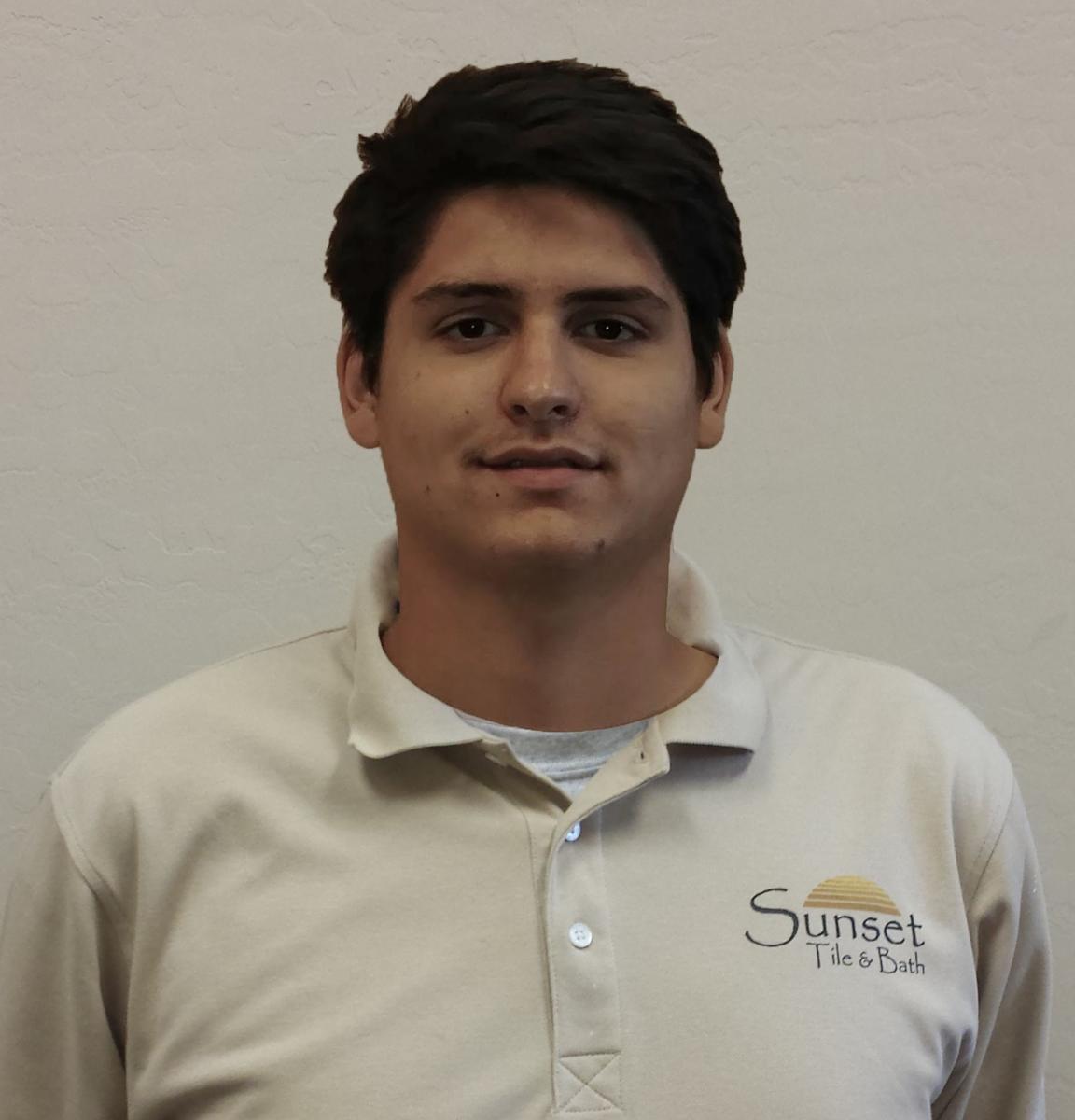 Christian Matyskiel
Field Staff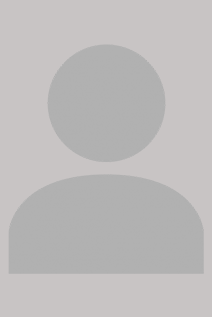 Adrian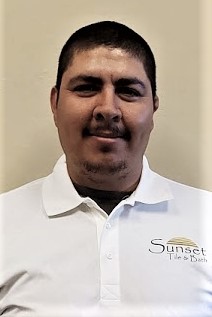 Manny Sauzameda
Field Staff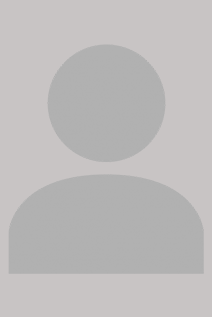 Mark R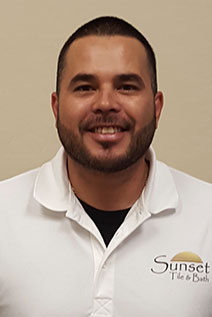 Cesar Cervantes
Field Staff
What We Offer
If your 1980s bathroom is showing its age, don't fret – giving it a facelift is easier than you think! With a few adjustments to the standard bathroom of yesteryear, you can reinvent this important space in your home. For instance, a walk-in, doorless tile shower can replace a wobbly shower stall, and a luxurious jetted tub can gently massage away the stress of your day. A professional bath remodel can take a functional space and turn it into a luxurious one. When the worn-out plumbing, peeling paint, and water spots are gone, everything will look and feel cleaner and you will be more relaxed.
Similarly, an updated kitchen can work wonders on your mood and create a warm welcome for family, friends, and other visitors. Your home's future owners will also be impressed when they see your sleek new cabinets, countertops, and finishes. A kitchen can truly (and often does) make or break an offer!
A Sunset Tile & Bath contractor is a designer with a showroom, who has the references and can handle your entire project start to finish, including plumbing, electrical, cabinetry, countertops, and tile. Explore ideas and set goals for your bathroom or kitchen renovation with a one-on-one discussion.
Contact Sunset's Remodeling Contractors Today
Call one of our team members at (602) 789-8700 or complete our online form to schedule your free in-home consultation. Sunset Tile & Bath looks forward to working with you!