Kitchen Renovations, Kitchen Remodeling, Custom Cabinets, and Custom Kitchen Design in Glendale, AZ
Where do you and your family spend most of your time together? While we oftentimes think of the living room or family room as this place, think about all the time you spend in your kitchen. Kitchens are the centerpiece of a home, where we spend quality time cooking, conversing, and entertaining loved ones.  Does your current kitchen provide the space, storage, flow, and function you need?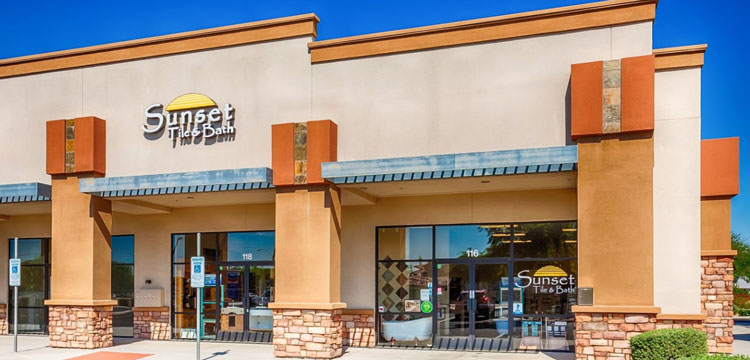 Modern kitchens offer so many options for today's homeowners. Whether you're looking for a minor upgrade or need a total makeover, rely on Sunset Tile & Bath, the local experts in kitchen renovations. We have years of experience working with Glendale residents, turning their old, outdated kitchens into modern kitchens that bring dreams to life. If you're simply interested in finding out where to start or if you have the kitchen of your dreams already designed, we have the experts who can help you with the design process and bring your vision to life. We've got the experience and knowledge to deliver the results you deserve. 
Kitchen Design & Remodeling Contractors
A Local Company You Can Rely On
At Sunset Tile & Bath, we are proud to say that we're a local, family-owned and -operated company that has been in business for 25 years. Our team of experts has the experience and know-how in kitchen renovations, working with the best suppliers, to provide you with a high level of quality and customer service. Work with people who live and work here, who will be here to answer any questions as you design your dream kitchen. Our stunning showroom is located right here in Glendale, and we can't wait to show you what we can do for your home.
Schedule a Free Consultation
To learn more about our custom kitchen renovations, schedule your free in-home consultation by calling Sunset Tile & Bath at 602-789-8700 or completing our online form. We look forward to serving you!