Kitchen Remodeling, Custom Kitchens, Custom Cabinets, and Kitchen Design In Peoria, Phoenix, Glendale, Scottsdale, Surprise, AZ, and Surrounding Areas
At Sunset Tile & Bath, we know the importance of your kitchen. It's the room where your family spends quality time together, cooking, sharing stories and enjoying meals. It's where you entertain friends and make holiday memories. Today's kitchen is the centerpiece of a home, and you deserve a kitchen that lives up to modern standards.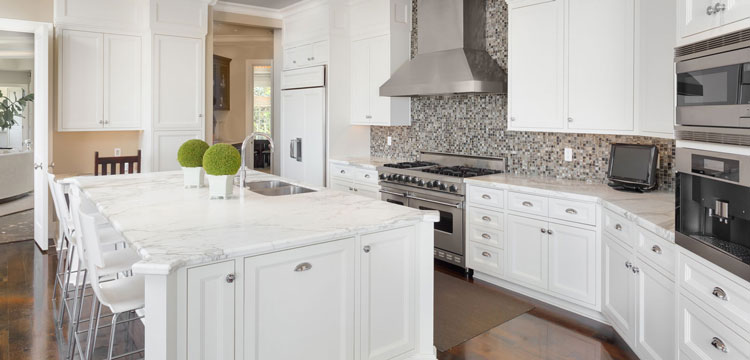 Perhaps your current kitchen is the same kitchen you've had since you first moved into your house. It might not have the flow you want, the functional space you need – and we all know it can be frustrating working in a small space. Sunset Tile & Bath has been in the kitchen remodeling business for decades and, in that time, we have remodeled countless kitchens to fit with the ever-changing times. Our team of designers and contractors can guide you through the design process, helping you select all the large and small features that match your needs and dreams. We know the questions to ask and, together, will turn your current space into the kitchen you've been wanting.
A Local Company With the Experience You Need
Sunset Tile & Bath is proud to be a family-owned and -operated business that has been doing work the right way for 25 years. We're also proud to live here and work here. We have built so many great relationships over the years with our clients as we upgrade and update old kitchens. Check out our gallery to see some of our favorite kitchen projects!
We look forward to continuing to serve the residents of this area with the same great quality work, customer service and overall satisfaction that we are known for. Stop by our showroom in Glendale to see how a local company can make a difference and give you the gorgeous results and peace of mind you want. 
Contact Us Today
To speak to the local experts in kitchen remodeling, call Sunset Tile & Bath at 602-789-8700 or submit our online form. We also welcome your online inquiry.