Sunset Tile & Bath is the leading bathroom and kitchen remodeling company in our local area. We are known for our attention to detail, great customer service and solid craftsmanship. Our services can help make your dream home a reality. Find out how our services can transform your kitchen and bathroom here.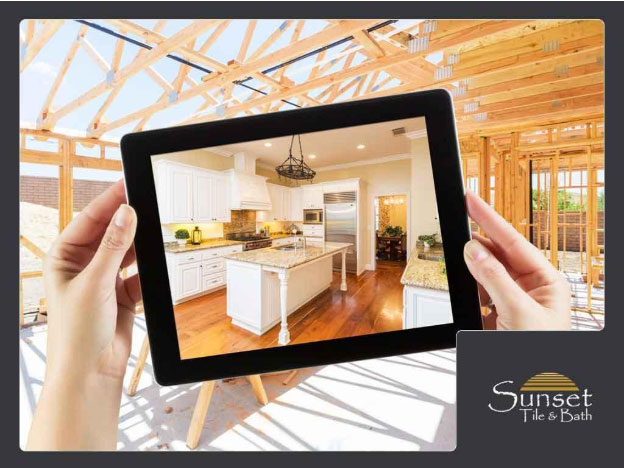 Bathroom Remodeling
If your bathroom is decades old then it's time to give it a facelift. We can transform your bathroom by replacing the worn out plumbing, repairing water damage spots and removing peeling paint. We can also replace bathroom fixtures, change the cabinetry, install new tile and provide a new shower or bath tub. These changes can add a lot of value to your home and greatly improve your bathroom's appearance. Everything will look and feel cleaner.
Kitchen Remodeling
We also provide kitchen remodeling services. Our designers have many wonderful kitchen remodeling ideas they can use to revamp your kitchen. We are experienced in working on kitchens of any shape or size. Don't get discouraged if your kitchen doesn't seem to have much space. Our services can optimize your kitchen's layout and make it more organized. Even a small kitchen can feel spacious with our remodeling services.
During our one-on-one design consultation, our designers will ask you about your specific needs and desires for your new kitchen. We'll help you design a beautiful kitchen that's tailored to your specific sense of style. We can also help you design a functional kitchen that's really fun and easy to cook in. We offer a variety of options for cabinetry and other design elements.
Sunset Tile & Bath is one of the top bathroom and kitchen remodeling contractors in our area and you can rely on us for all of your remodeling needs. We have decades of experience and we have helped countless homeowners.  Call us at (602) 789-8700 to learn more about our services and products or to get a free project estimate.