Knowing what the usual kitchen remodeling costs are can help you plan and optimize your budget ahead of time. Sunset Tile & Bath, one of the state's top bathroom remodeling companies, breaks down these costs below.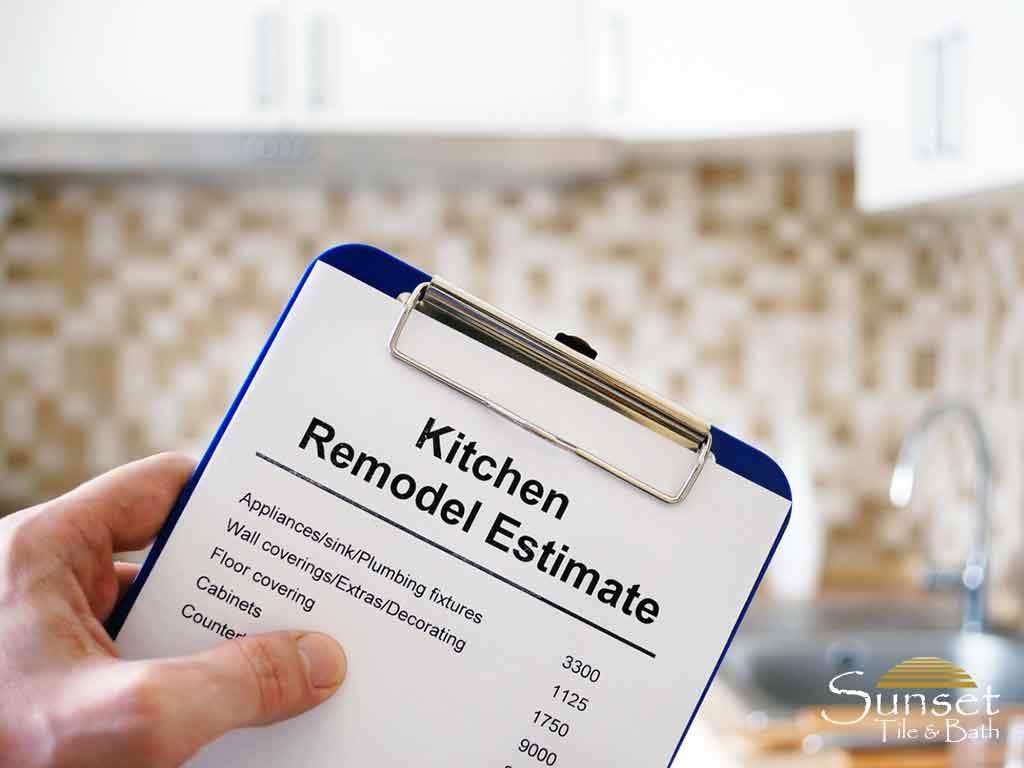 An Overview of Trends 
First off, you need to have an overview of the wider remodeling trends. If you're thinking about remodeling your kitchen, you're not alone—a Houzz & Home study found that the kitchen was the most popular room to renovate in the period between 2018 and 2019. 
A Kitchen Overhaul vs. Incremental Upgrades
The study found that most homeowners prefer to do incremental upgrades, such as countertop replacements and the addition of extra cabinets, rather than overhaul the entire kitchen. Of course, the extent of the renovations can affect the overall costs. If your kitchen is in relatively good shape and just want to add a bit more functionality, small upgrades over time are fine. However, if your kitchen design is a bit dated, you might want to consider a kitchen overhaul. 
Breaking Down the Costs
Considering remodeling your kitchen extensively? Here's a breakdown of the usual costs: 
Labor (25 to 35%) – Labor costs usually account for the biggest costs, but this doesn't mean you should try to cut corners. After all, the most expensive materials and equipment won't do your kitchen or property value any good if they're not installed properly. 
Cabinets (25%) – If your cabinets are still in good condition, consider giving them a fresh coat of paint. 
Appliances and Ventilation (15%) – The third-largest share of the average kitchen remodel budget goes to your appliances and ventilation systems. 
Countertops (10%) – We recommend installing spill-resistant countertops
Lighting (5%) – Consult a kitchen and bathroom remodeling contractor on a lighting plan before buying any lighting fixtures. 
Fixtures and Plumbing (5%) – Make sure to hire a qualified plumber. 
Additional finishes and budget cushion (10 to 15%) –  It'd be a good idea to set aside a portion of your budget for unexpected issues. 
Focus on Functionality 
Don't get too preoccupied with the costs at the early planning stages—after all, the only way to know the costs for sure is to consult a professional. Remember, when making a significant investment, focus on how you can get the most value for your money. 
 Sunset Tile & Bath, a remodeler with an A+ rating from the Better Business Bureau®, offers a wide range of professional remodeling services, including home improvement bathroom services. To get a free estimate, call us at (602) 789-8700 or leave us a message here.