The bathroom is usually the smallest room in the average American home, which means meticulous planning is necessary to maximize the space you have. Making an initial design plan for your bathroom isn't as hard as it may seem, as long as you remember the three F's of bathroom design: feeling, function and form. Sunset Tile & Bath, one of the state's top bathroom remodeling companies, elaborates further on the three F's below.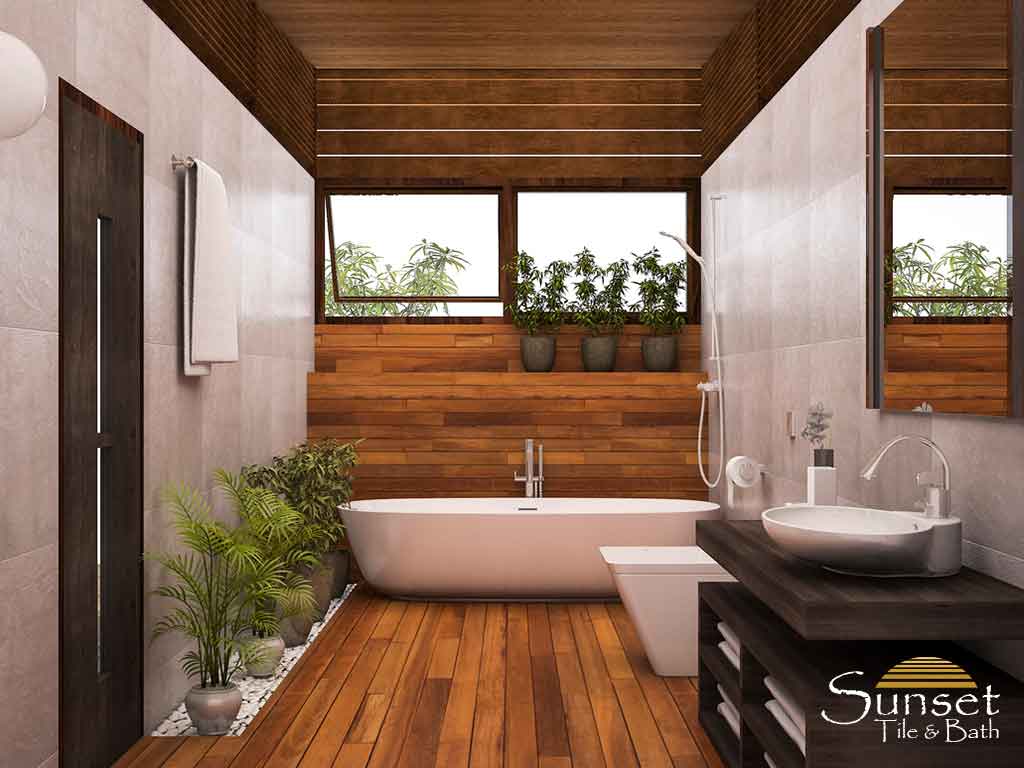 Feeling
A lot of homeowners consider their bathroom to be a personal sanctuary, a private space in which to relax and be alone with their thoughts. Different designs can invoke different feelings and emotions, which can, in turn, lead to greater relaxation.
Do you for long simpler times amidst the hustle and bustle of modern life? Invoke nostalgia by bringing some rustic charm to your bathroom space. Or maybe you want a no-frills place where you can contemplate and relax. If so, why not try a contemporary minimalist approach? Minimal details and a clean aesthetic offer less distractions.
Function
You can't separate function from design. Identify your needs, and then determine which bathroom features will best meet them. If you're on a tight work schedule and don't have a lot of time, installing a shower stall would be a good idea. What if you need a place to relax once in a while? Try installing a tub. Of course, you can only fit so much into a limited space, which is why we recommend drafting a rough floor plan.
Form
It wouldn't hurt to add a bit of personality to your bathroom. Try mixing and matching different tile colors and textures to add a bit of flair to your bathroom.
Ironing Out the Details 
Keep in mind that you'll still need the help of a bathroom remodeling company to finalize the technical details. Just be sure to hire a qualified one. After all, it takes a certain level of expertise to make the most of your bathroom's limited space.
Looking for Experienced Remodelers in your Area? 
Sunset Tile & Bath, a remodeler with more than 25 years' worth of experience, offers a wide range of professional remodeling services, including home improvement bathroom services. To get a free estimate, call us at (602) 789-8700 or leave us a message here.