Do you want to build a kitchen in a new manner? If you have just purchased a house and want to design a new kitchen or are planning to rebuild it, you will first require a kitchen design. It is always important to go for a professional company to get this design so that you can get a functional, comfortable, and convenient kitchen. We, at Sunset Tile and Bath, can be the right choice for you. We are an experienced in the established company which has been in this business for more than 25 years now. We can provide you with a wide range of services, starting from whom construction, home remodeling, demolition and removal, structure and framing, granite countertops, to even drywall and texture, customized kitchen and bathroom cabinets, plumbing and electrical services, and so on. We are known for our wide variety of services under the same roof along with our highly efficient and professional services. So, if you belong to areas such as Phoenix, Scottsdale, Peoria, AZ, Surprise, AZ, or Glendale, AZ, then you can opt for us.
Here, we have put together a few things to keep in mind while hiring a company for your kitchen design. Take a look.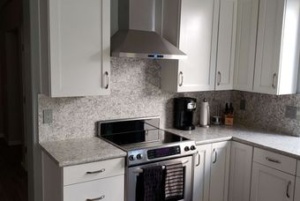 You must look for a company which has years of experience in this business. They must have worked with several clients and helped them with their kitchen designs. This will have helped them gain expertise over the matter and will provide you with a better and more satisfying experience with the job.
The next thing that you want from the company would be a good reputation in the market. You must make sure that they have received good reviews and ratings from their former clients. This will make them a more reliable choice for you.
So, if you are interested in choosing us, contact us today.