Are you setting up a new house? Have you recently purchased one? Then you must be busy trying to work on its interiors. You should begin with the kitchen and the bathroom as these are some of the most important parts of the house. These are frequently used by all the members of the family that is why you need to keep these ready. You should hire a professional for kitchen and bathroom designs. We, at Sunset Tile & Bath, Inc., can be the right choice for you. We are an established and experienced company which has been in this field since 1994. We can provide you with various kinds of home improvement plans, right from home renovation, custom cabinets, plumbing to kitchen and bath remodeling. We are known for our expert professionals who can carry out all kinds of renovation plans and our dedication towards all our clients. So, if you are located in areas like Scottsdale, Phoenix, Surprise, AZ, Peoria, AZ, or Glendale, AZ, then you must opt for us.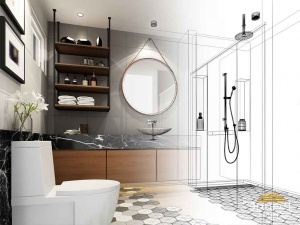 Here, we have put together a few things to check about the company offering new kitchen and bathroom designs. Take a look.
You must understand that when it comes to the design of your home, you have to make sure it reflects refined taste and sensibilities. That is why you must check the sort of taste and preferences shown by the company and how much does it match your taste as a homeowner. Only then, you can hand over this responsibility to this company.
Another thing that you have to keep your eye on will be the amount charged by the company for these designs. You should try to take quotes in advance from different companies and compare these with each other to find a more reasonable solution.
So, if you are interested in hiring us for your kitchen and bathroom designing, contact us now.