How long have you been living in the same house? If it has been a long time, then you will be able to notice signs of damage in the house. Apart from fixing these damages, you also must take note of the old interior design. That is why you should give a new look and feel to your house so that it looks brand new and also functions as a modern home. You must hire a professional service for home renovation. We, at Sunset Tile & Bath, can be the right choice for you. We are an established and experienced company that has been in this field for over 20 years now. We can provide you with home construction, renovations, and kitchen and bath remodeling too. Starting with structuring and designing, installation, demolition, and removal of tiles, countertops, and even plumbing services, we have every facility that you might need. We are known for our great quality and affordable pricing. So, if you are located in areas such as Phoenix, Scottsdale, Peoria, AZ, Surprise, AZ, or Glendale, AZ, then you can rely on us.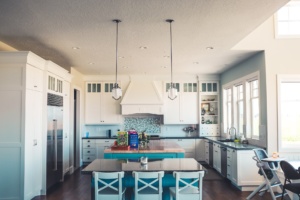 Here, we have put together a few things to keep in mind while carrying out a home renovation. Take a look.
Always give more importance to the quality of the products and services than interior décor trends. You must ensure that the damaged parts of the house are fixed in an effective manner and that quality elements are installed in the house which will last longer instead of just focusing on the design and appeal.
Look for Smart Professionals
More importantly, you should ensure that the company you are choosing for this renovation service has experienced, efficient, and dedicated professionals. The renovation work will be carried out by these professionals and that is why it is important to consider the capabilities of the professionals working for the company.
So, if you are thinking of hiring us, then contact us now.