Have you been living in the same house for quite some time now? Are you noticing different kinds of damages in different parts of the house? You must understand that this is quite a natural observation. All you have to do is carry out a home remodeling service from time to time to get rid of these damages. We, at Sunset Tile and Bath, can be the right choice for you. We are one of the most established and experienced companies which have been in this field for more than 20 years now. We can provide you with a wide range of services, starting with drywall and texture, demolition and removal, structure and framing, to even shower enclosures, tile installation, granite countertops, custom cabinets, and so on. We are known for our quality construction along with our customer-oriented approach. So, if you belong to areas such as Scottsdale, Phoenix, Peoria, AZ, Surprise, AZ, or Glendale, AZ, then you can rely on us.
Here, we have put together a few benefits of carrying out a home remodeling service from time to time. Take a look.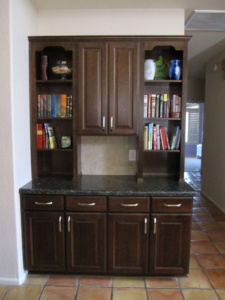 When you live in a house for a long time, it is quite likely that you will get certain areas damaged due to regular wear and tear. You need to fix these damages to maintain the house. When you remodel the house after a couple of years, these damages will also get fixed in the process. And you will get a sturdier and well-maintained home.
Everybody gets bored of living in the same house designed in the same manner for a long time. Moreover, interior trends also keep changing from time to time. If you want to upgrade yourself according to the latest interiors, you should carry out a rewarding service and get a new look and feel in your house.
So, if you are interested in hiring us for your home remodeling, contact us today.