Do you notice any kind of damage in your house? After living in the same house for quite some time, it is quite natural to face regular wear and tear. This can cause various kinds of damages to your house. You need to get these fixed as early as possible if you want to live a comfortable and convenient life in the house. That is why you must carry out a home remodeling service. We, at Sunset Tile & Bath, can be the right solution for you. We are one of the most established and reliable companies which have been in this business for more than 20 years now.  We can provide you with all kinds of services, starting from demolition and removal, structure and framing, and drywall and texture to even granite countertops, cabinets, home remodeling, and so on. We are known for our quality construction and innovation services along with our utmost dedication and commitment to all our clients. So, if you belong to areas such as Scottsdale, Phoenix, Peoria, AZ, Surprise, AZ, or Glendale, AZ, then you can rely on us.
Here, we have put together a few questions to ask a company offering you home remodeling services. Take a look.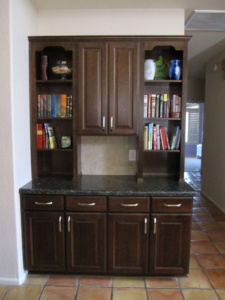 How much time will it take to complete the remodeling process?
You should ask the company which can provide you with a quick and efficient remodeling service. You need to make sure that the remodeling process is completed at the earliest. You can plan other things for your house once the renovation is completed. That is why you should ask the company for an estimated duration within which they will complete the renovation process.
You should also have a set budget that you cannot cross while carrying out a home remodeling plan. You must ask the company for an estimated cost for the kind of remodeling you want so that you can decide if this company is affordable for you or not. Once you get the quotes, you can compare these with others to choose wisely.
So, if you are interested in hiring us for your home remodeling plan, contact us today.