If you are thinking of house renovation, you have landed on the right page. Sunset Tile & Bath provides home remodeling services in Phoenix, Scottsdale, Peoria, AZ, Surprise, AZ, Glendale, AZ. 
Here are four home remodeling tips for you in 2023: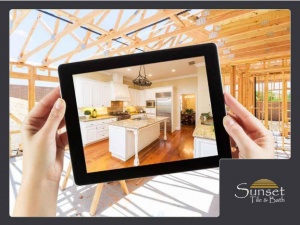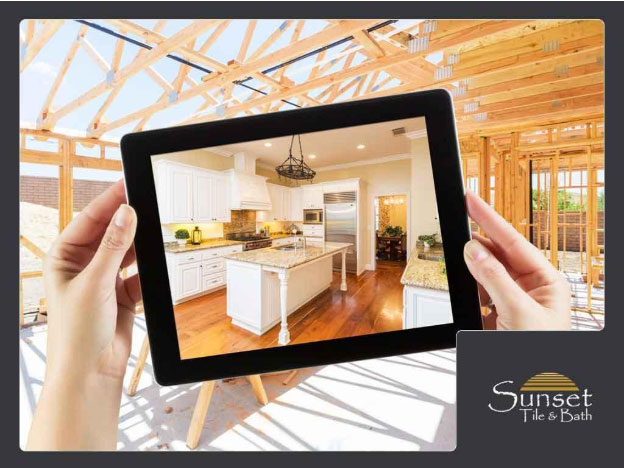 Embrace Sustainable Design: As environmental concerns continue to grow, integrating sustainable design practices into your home remodeling project is both responsible and trendy. Consider using eco-friendly materials like bamboo flooring, reclaimed wood, or low-VOC paints. Install energy-efficient appliances, LED lighting, and smart home systems to reduce energy consumption. Incorporate natural lighting and optimize insulation to improve energy efficiency.

 

Create Multifunctional Spaces: With the ongoing trend of remote work and flexible lifestyles, creating multifunctional spaces can greatly enhance your home's functionality. Convert an underutilized room into a home office by incorporating built-in desks and storage solutions. Design open-plan living areas that seamlessly blend kitchen, dining, and living spaces. Use convertible furniture or room dividers to easily transform a space for different purposes.

 
Upgrade Your Kitchen and Bathroom: The kitchen and bathroom are two areas that often yield high returns on investment and significantly enhance your daily living. Focus on quality materials and modern designs that stand the test of time. Opt for durable countertops like quartz or granite and invest in high-quality fixtures and appliances. Consider adding practical storage solutions to maximize space and organization in these areas.

 

Enhance Outdoor Living Spaces: In 2023, outdoor living spaces are becoming increasingly popular as homeowners seek to maximize their enjoyment of outdoor areas. Consider expanding your patio or deck to create an outdoor entertainment area. Install features like fire pits, outdoor kitchens, or pergolas to add functionality and ambiance. Incorporate landscaping elements and greenery to create a serene and inviting outdoor oasis.

 
Remember, it's important to carefully plan and budget for your home remodeling project, taking into account your needs, preferences, and available resources. Additionally, consulting with professionals such as architects, interior designers, and contractors can provide valuable guidance throughout the process. Please feel free to call us.