Choosing whether to install a wall oven or a traditional range is one of the many kitchen-related decisions you'll have to make when doing a kitchen remodel, especially when renovating the entire space. Regardless of your choice, it always comes down to your preferences, budget and existing space.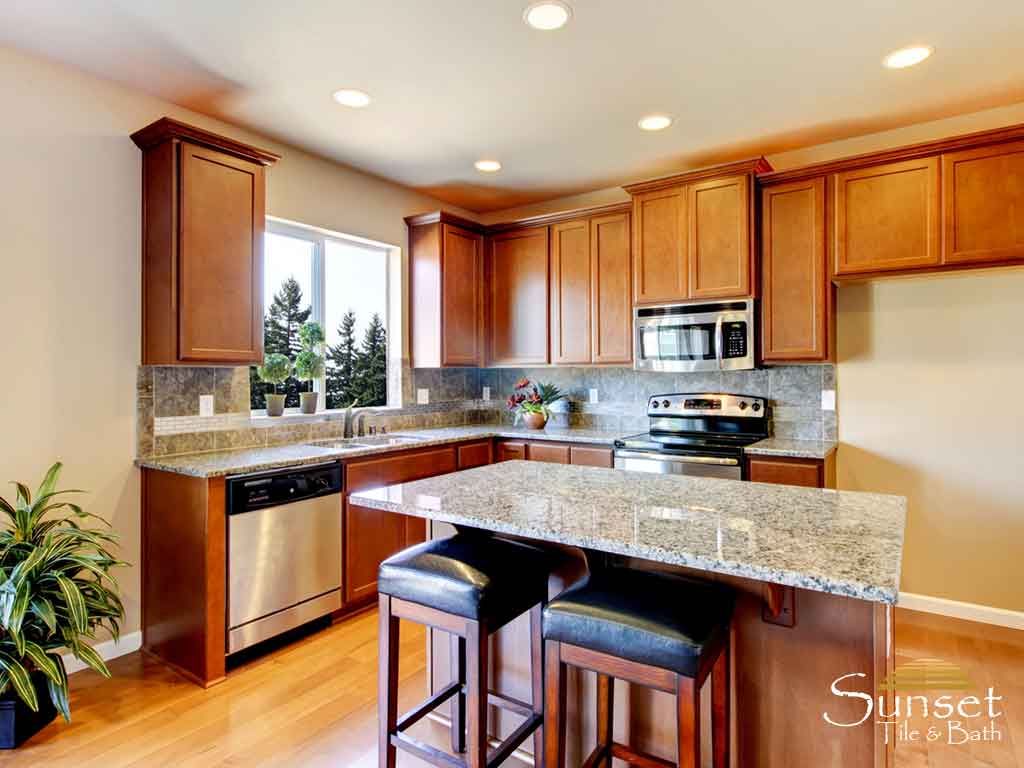 Sunset Tile & Bath, your local contractor when it comes to kitchen and bathroom renovations, explains the advantages of each option below.
Wall Oven
One of the top benefits of having a wall oven is its cooking capacity. You can find wall units that come with two equal, full-sized wall ovens; something that 30- to 48-inch kitchen range units don't have. In a 48-inch range, one oven tends to be smaller than the other.
Also, the wall oven is easier to access. Since it's installed at eye level, cooking your meals using the unit won't require you to bend, crouch or kneel. This makes it a perfect appliance for homeowners planning age-in-place kitchen renovations.
Kitchen Range
A kitchen range combines a cooktop and an oven into one appliance while taking up less space. This is a great choice if you have a smaller kitchen space or want to incorporate more in your design without sacrificing cooking and meal prep. This also means more value for your money; as you get two features for the price of one.
Unlike a traditional wall oven or cooktop, you get a unit that provides a more industrial look to your kitchen. Such a vibe is further intensified by the knobs placed on the front of the unit. You can find brands of kitchen ranges that are well-known for their appearance as much as their function.
To help you make the right decision, turn to Sunset Tile & Bath. Our team of designers and contractors can guide you through the design process, helping you select the large and small features that match your needs. If you need a kitchen or bathroom rehab, you've come to the right place.
Call (602) 789-8700 today or fill out our contact form to request a free estimate.