Are you thinking of building a new house? Instead of going for ready made house, if you go for a custom built home, then you can use a lot of things according to your taste and preferences. To begin with, you can have your own kitchen designed according to your needs and taste. We, at Sunset Tile and Bath, Inc., can be the right choice for your custom kitchens. We are an established and reliable company which has been in this field for over 20 years now. We can provide you with a wide range of services, right from home remodeling, kitchen, and bathroom remodeling, drywall and texture, demolition and removal, plumbing to even structure and framing, kitchen countertops, cabinetry, and so on. We are known for our high-quality products and dedicated services. So, if you belong to areas such as, Scottsdale, Phoenix, Peoria, AZ, Surprise, AZ, or Glendale, AZ, Then you can choose us.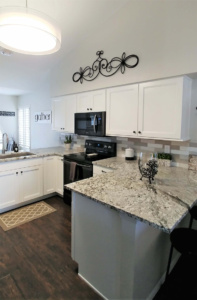 Here, we have put together a few benefits of going for a custom kitchen. Take a look. 
Reflects your 

P

ersonality

 
One of the primary advantages of going for a customized kitchen will be that it will reflect your taste and personality. This will allow you to actually exercise your sensibilities in your home which will give you a very pleasant experience while staying. Getting a layout that you don't like yourself will be hard to make an impression to others, thereby hampering the overall property value as well. 
Everybody these days is quite conscious of their budget. It is not essential to spend a lot of money over something that you do not want. With customization, you can only pay for the things that you want. That is why you can save a lot of money which can be allocated to other expenses. 
So, if you are thinking of hiring us, contact us today.