Are you buying a new house and busy working on its interiors? While the whole house will be dear to you and there is no greater sense of fulfillment that decorating your dream home but there are certain parts of the house which need a little more focus and time. One such place is your kitchen. You must understand that this is the area where all the meals are cooked and sometimes even eat here. You need to keep this place organized, neat, and beautiful. Instead of choosing a well-furnished kitchen, you should opt for custom kitchens where you can have a lot to say about each of its elements. We, at Sunset Tile & Bath, can be the right choice for you. We are an established and experienced company which has over 20 years in this field. We bring you a wide range of services, including remodeling of kitchens and bath, home remodeling, structure and framing, plumbing and electricity, tile installation, and so on. We are known for our professional craftsmanship, efficiency, and amazing designs and ideas. So, if you are from Phoenix, Scottsdale, Peoria, AZ, Surprise, AZ, or Glendale, AZ, then you can opt for us.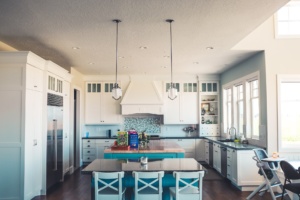 Here, we have put together a few amazing benefits of choosing custom kitchens for your home. Take a look. 
Reflection of Taste & Personality

 
You should ensure that your kitchen is a reflection of your sensibilities. After all, this is your house. That is possible if you customize it. Pick your textures, designs, and color combinations. It gives you a sense of freedom and the final product is unique and not inspired. 
You do not need to pay for the unnecessary things that you do not want in your kitchen if you customize it. This will save your money and you can allocate this money to other essential aspects of home building and decoration.  
So, if you are thinking of choosing us, then contact us today.