Are you building a house from scratch? It is always more beneficial to build a house from scratch because then you can choose the materials and design yourself. One of the most important parts of your house is the kitchen. It is the place where all your meals are cooked and sometimes even shared. That is why you must make sure that your kitchen design is perfect. Nowadays, many people are opting for custom kitchens because these can be built according to your taste and personality. We, at Sunset Tile and Bath, can be the right solution for you. We are one of the most established and reliable companies which is been in this business for more than 20 years now. Right from structure and framing, drywall and texture, plumbing and electrical to even granite countertops, glass shower enclosures, and so on we can help you with a number of services. So, if you are located in areas like Scottsdale, Phoenix, Peoria, AZ, Surprise, AZ, or Glendale, AZ, then you can opt for us.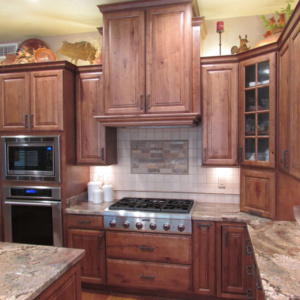 Here, we have put together a few questions to ask before investing in custom kitchens. Take a look.
How much experience do you have?
When it comes to custom kitchens, you will also have to make sure the company you're choosing can guide you with certain choices. Sometimes, homeowners make a mistake and they have to be guided about making the right choice. This can be done by a company that has immense experience in this field and will understand the kind of option that would be best for the homeowner.
Do you offer free quotes?
Many people want an estimated rate for their services. It will help you understand if the particular company is affordable for you or not. That is why you must ask them if they can help you with free quotes so that you can match them with your budget or compare them with others before taking their decision.
So, if you are interested in choosing us after getting these answers, contact us now.