Are you thinking of remodeling your kitchen? Or do you want to build a kitchen from scratch? Whatever it is that you plan to do, make sure that you customize your kitchen. There are several benefits of custom kitchens. But first, you must look for a reliable company which can help you build this. We, at sunset tile and bath, can be the right solution for you. We are one of the most established and adaptable companies which have been in this business for more than 20 years now. We can help you with a wide range of solutions, starting from demolition and removal, structure and framing electricity and plumbing, design and consultation services to even drywall and texture, granite countertops, and so on. We are known for our highly smart, knowledgeable, and experienced staff to help you with all such services along with our customer-oriented approach. So, if you belong to areas such as Scottsdale, Peoria, AZ, Phoenix, Surprise, AZ, or Glendale, AZ, then you can opt for us.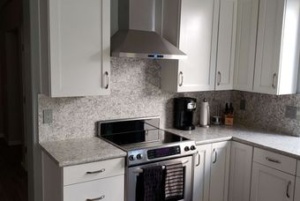 Here, we have put together a few reasons why you should have custom kitchens in your house. Take a look.
Reflects your taste and personality
One of the major reasons why you should have a custom kitchen is because it will be an extension of your personality. A kitchen is a part of your house and that is why it should reflect your taste and sensibilities. When you customize your kitchen, it is according to your taste and per your convenience which will help you in your daily chores.
Save more money
You can of course save more when you customize your kitchen. You do not have to pay for anything extra or redundant that you do not want in your kitchen. You only are what you get. In this way, you can save a lot of money which can be used for other household work.
So, if you're interested in getting a custom kitchen from us, contact us today.