One of the foremost problems that you might ever face is the lack of space in your house. No matter how big a house you buy, you will always notice that your belongings are ever growing. That is why in order to store all your essentials properly, you need to invest in more storage units. Purchase extra cabinets for your kitchen, bathroom, and even your bedroom. But instead of buying the ready made ones, you should go for the custom cabinets because these are more suitable for individual requirements and therefore more affordable. It will be perfectly built according to the shape and size that you want. We, at Sunset Tile & Bath, Inc., can be the right choice for you. We are an established and reliable company which has been in this business since 1994. We can provide you with a variety of services, right from kitchen and bathroom remodeling, design and consultation, and demolition and removal to drive all an structuring, plumbing, tile services, an so on. So, if you are from Peoria, AZ, Phoenix, Scottsdale, Glendale, AZ, Surprise, or AZ, Then you can choose us.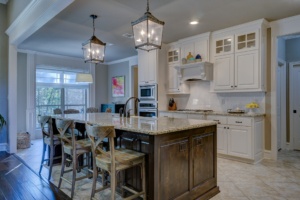 Here, we have put together a few things to check before ordering the custom cabinets. Take a look. 
There will be an allotted space in every room, right from the bedrooms to kitchen and bathroom, for cabinets. You should measure the space and see how big or small a cabinet you can build in this area. Check the size beforehand or else you will again have to exchange or replace the cabinet. 
You must understand that these cabinets will be apart of the interior décor, no matter where you plan to keep them. That is why the design of these cabinets should be suitable for the decor already in the room where do you plan to keep them. Check the sort of design you need for each cabinet according to the varying home décor in every room of your house. 
So, if you want to order your custom cabinets from us, contact us today.