Are you building a house from scratch? Or are you thinking of renovating your home? After living in the same house for a prolonged period of time, it is natural that parts of your house will show signs of damage and will need repair or remodeling. One of the most common areas which need this is your bathroom. Due to constant exposure to water, it is more likely to show faster signs of damage. And since you are renovating your bathroom entirely, you must try to do it according to your taste and personality. Even if you are building your bathroom afresh for your new house, a custom bathroom is definitely a great idea. We, at Sunset Tile & Bath, can help. We are an established and experienced company offering home renovation, kitchen and bath remodeling, custom cabinets, and so on. We are known for our quality craftsmanship and customer-oriented approach. So, if you are from areas such as Peoria, AZ, Phoenix, Scottsdale, Surprise, AZ, or Glendale, AZ, then you can opt for us.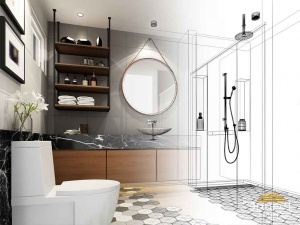 Here, we have put together a few crucial reasons why you should go for a custom bathroom. Take a look. 
Reflects 

Your Taste & Meets Your Needs

 
Every homeowner is different and has a different taste and personal requirement when it comes to their bathroom. A standard bathroom might fulfill some common interests but a custom one will be made especially to address your wants and will reflect your taste and sensibilities. 
Affordable Option for the Pockets

 
When you are building a house or renovating it, you have to focus on the budget too. A custom bathroom is more affordable because you can do away with elements which you do not find worth it or even necessary. The bathroom will be designed according to the capacity of your pockets. 
So, if you are interested in choosing us, then contact us today.