Do an orders any kind of damage in your bathroom? Are the tiles broken? Do you have dampness in the walls? Or are your faucets quite outdated? No matter what it is but you have to take care of your bathroom if you have been using it for quite some time now. Since it is constantly exposed to water, the level of damage that a bathroom faces is quite high and also it is one of the fastest areas to get damaged in the house. What you should do is hire a professional bathroom remodel service and get everything fixed. We, at Sunset Tile and Bath, Inc., can be the right choice for you. We are an established and reliable company which has been in this field since 1994. We can provide you with home construction, kitchen, and bathroom remodeling, plumbing, and countertops too even drywall and texture, structure and framing, demolition and removal, and design and consultation services. We are known for our sense of efficiency, professionalism, and customized options. So, if you are located in areas like Phoenix, Surprise, AZ, Peoria, AZ, Scottsdale, or Glendale, AZ, then you can opt for us.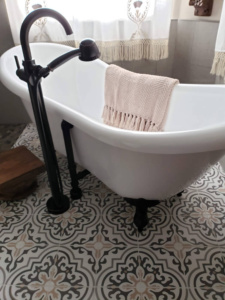 Here, we have put together a few things to check about the company offering you bathroom remodel services. Take a look. 
One of the first and foremost things that you need to keep in mind is the professionals of the company. You have to understand that the remodeling work will be carried out by the staff of the company. That is why I go through their background information and experience before taking a decision. 
The budget plays a key role whenever you are making room for such renovation plans. If you want to stick to your budget, you have to ask for estimated rates in advance and see if the charges are affordable for you or not. If required, you can always compare these with others and then choose the one that seems the cheapest according to you. 
So, if you're thinking of choosing us, contact us now.