Are you trying to renovate your home? One of the most important parts which is exposed to a lot of damage at the earliest would be your bathroom. This is because this area is exposed to water all the time. That is why you need to fix these damages and maintain your bathroom from time to time. At the same time, you have to understand that interior trends are also changing from time to time and you need to be updated with the changing trends. That is why bath model is necessary for all homeowners. We, at Sunset Tile & Bath, can be the right choice for you. We are an established and reliable company which has been in this field for a long time. We can help you with a wide range of services, right from home construction, design and consultation, kitchen and bath remodeling to demolition, structuring, custom cabinets, countertops, electrical, plumbing, and many such services. So, if you are located in areas such as, Phoenix, Surprise, AZ, Scottsdale, Peoria, AZ, or Glendale, AZ, then you can opt for us.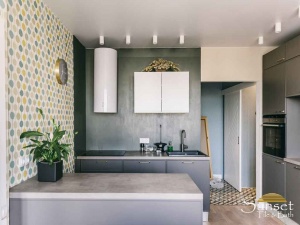 Here, we have put together a few reasons why you should always hire a professional for bath remodel. Take a look. 
Remodeling a bathroom is little difficult from renovating other parts of the house because it has a different kind of water damage and the damages are a slight more than the rest. You need proper expertise and knowledge along with formal training to handle such renovation issues. This can only be handled by a professional who has such a kind of expertise.  
 if you hire an amateur for remodeling your bathroom, you might not get the desired results. The damages might not be fully fixed and they might again start giving problems. You will again have to hire a professional for the same thing, spending again. Instead, you should hire a professional from the beginning and save your money. 
So, if you are interested in hiring us, then contact us now.