Your bathroom is an important room in your home where you start and end your day, where you can relax and unwind, escaping the pressure and noise of the outside world. It's surprising what a difference having a nice bathroom makes in your home. By contrast, having a dingy bathroom really makes the whole house seem old or worn down. When you are ready for a bath remodel in your Surprise home, be sure to call Sunset Tile and Bath.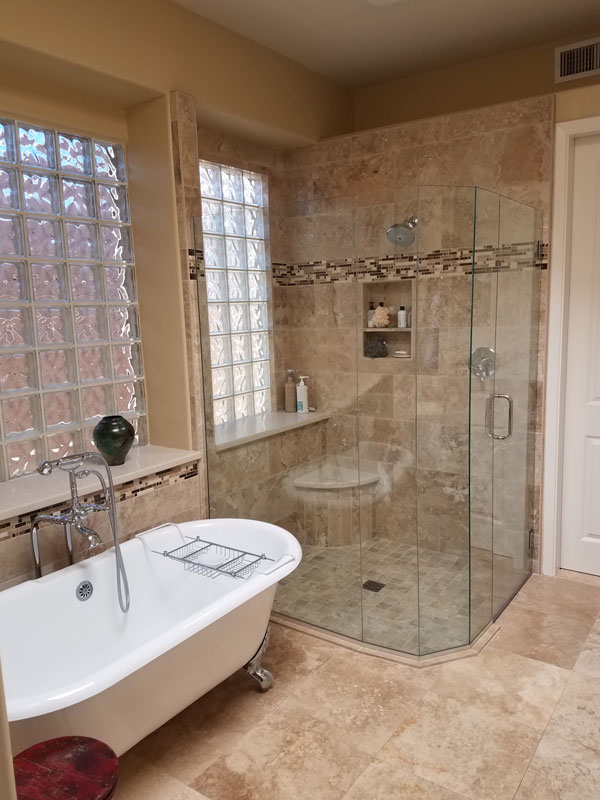 Having a beautiful and functional bathroom is a sanctuary for the homeowner. Having a bathroom remodeling project done for your home is a great investment that will pay dividends for years to come, and increase the value of the home. When doing a bathroom remodel in Phoenix or surrounding areas, there are several things to keep in mind, which we'll address below.
Consider Who Will Be Using The Bathroom
Who uses your Glendale bathroom? When you think more about it you can customize your bathroom remodel to best suit the needs of those who will be using it. For example, your master bathroom will likely only be used by the owners of the home. As such, being as they use it every day, they view the bathroom differently than the small half bathroom on the main floor that is used by guests. The remodeling of the bathrooms will be different in each of those cases because of how and who will be using it.
Know Your Contractor
When hiring a contractor to perform your bathroom remodeling project on your Scottsdale home, be sure that you hire one that has experience. Sunset Tile and Bath has more than 25 years of experience doing bathroom remodels and other projects. They will work with you to bring your dreams to reality and ensure that you are satisfied with your new bathroom.
Do You Want A Face Lift Or A Complete Redo
Perhaps a new coat of paint, or updating the sink and shower fixtures, or other smaller changes will make the space exactly what you want it to be. You would be surprised at how much of a difference these things can make. But sometimes, it's best to simply gut the room down to the studs and completely redo the space. When you strip out everything from your bathroom, you can more easily add additional outlets in locations where it works for you. Maybe you want to add a larger window, add tiling to the floor, install a vent fan, or other larger pieces. Whatever you are looking to do for your bathroom remodel in your Peoria home, Sunset Tile and Bath will get it done.