Kitchen & Bathroom Design in Phoenix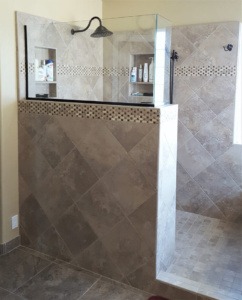 When it comes upgrading your home in Phoenix, AZ there are two rooms that have an important impact on the home, both with the family living in the home as well as those interested in purchasing the home if it were for same.
At Sunset Tile and Bath, we make it a priority to know what the top trends are when it comes to kitchen design ideas and bath remodel ideas.
When you are looking at a kitchen and bathroom design change for your home, make the right call to our team and learn what the latest trends are and how they may work in your home plans.
Kitchen Design in Phoenix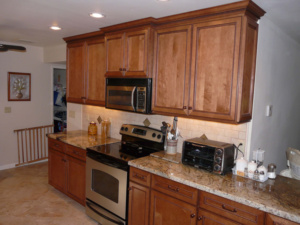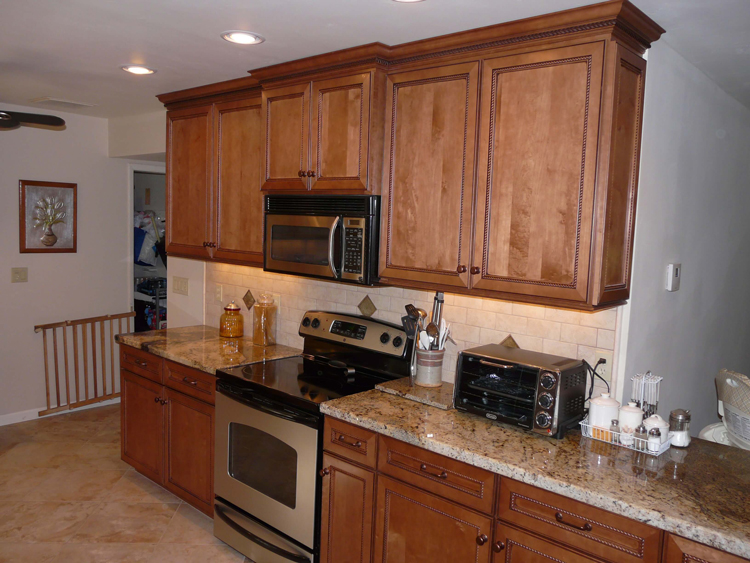 When looking at the kitchen, while before white was the order of the day for clean lines and bright spaces, these days the trend is to go with a warm white and add accents of earth tones. A new term of greige is being used, which is a combination of grey and beige that provides a different cool tone while not making your kitchen feel like a cave.
Other trends with kitchen design is the classic black and white approach. This often includes white cabinets with black countertops and black appliances, or the complete opposite of black cabinets and white countertops. These colors work well together as extremes to provide opportunities for uses of other colors that will pop against the white and black.
No matter what your desires are for your kitchen design, our team is ready to make them happen.
Bath Remodel in Phoenix, Arizona
Don't forget the importance of the bathroom, one of the most used rooms in any home. A bath remodel project can use similar trends that you use in the kitchen, for example the black and white motif can extend into the bathroom with black cabinets and white counters and bathtubs. You can also make a statement with your bathroom such as using natural materials like wood and raw stone to transform the experience into something else entirely. Make your Phoenix, Arizona home just what you want by getting our help at Sunset Tile and Bath.
When you are looking at the latest trends for your kitchen design or bath remodel, talk with our experts. Phoenix is the largest city of the Phoenix metropolitan area, also known as the Valley of the Sun, which in turn is part of the Salt River Valley. Phoenix was settled in 1867 as an agricultural community near the confluence of the Salt and Gila Rivers and was incorporated as a city in 1881. We will show you styles and trends that you will want to incorporate into your own home. Contact us today to transform your home's bathroom.