Home Renovations and Custom Kitchens in Mesa, AZ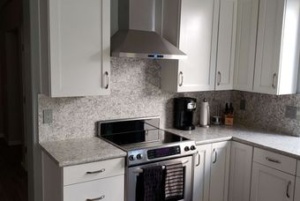 Home remodeling is a common phrase that is used by homeowners all over Mesa, AZ and the surrounding areas. Many of these home remodeling projects involve new kitchen and bathroom design and our team at Sunset Tile and Bath can help you include the latest trends as well as offering homeowners a variety of styles and colors.
From providing custom cabinets, even in your bathroom, to a full custom kitchen or custom bathroom and more, our team is ready to help make your home renovation ideas a reality. Contact us today to get started with your design ideas in remaking your home.
Kitchen and Bathroom Design in Mesa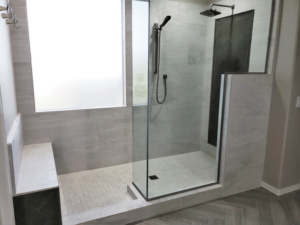 Before you dig into your kitchen remodeling project, or any other home project for that matter, it is important that you have a plan. Do you want to just replace your kitchen sink and faucet, or are you hoping to have new countertops with that sink as well? With the old countertop off makes a great time to perhaps look at custom cabinets that will properly fit your space and utilize all of the square footage to the fullest.
We can help translate your ideas and goals into a kitchen or bathroom design that provides you with a glimpse of the final product before you even get started. Your bathroom could benefit from enhanced lighting options, proper ventilation, and even adding a few GFCI outlets in strategic locations, such as behind vanity drawers or inside storage cabinets. Let us help design your custom bathroom layout for maximum results.
Custom Cabinets in Mesa, Arizona
Many people think that custom cabinets are expensive and out of reach, but the truth is that they are simple cabinets that are designed for your space and made from the materials that you indicate. Where space is at a premium custom cabinets can help to maximize the available storage space and provide you options vertically that you may not have considered for your Mesa, Arizona home. This is why it pays to speak with our experienced team at Sunset Tile and Bath about your kitchen remodel or bath renovations.
From small updates to a complete custom design, we can help you make your home the place you love to spend time in. With the opening of Falcon Field and Williams Field in the early 1940s, more military personnel began to move into the Mesa area. Dr. A. J. Chandler, who would later go on to found the city of Chandler, worked on widening the Mesa Canal in 1895 to allow for enough flow to build a power plant. The sooner that you start on your home renovations, the sooner you can sit back and enjoy them. Contact our team to get started today.