Custom Kitchen Cabinets and Bathroom Cabinets in Scottsdale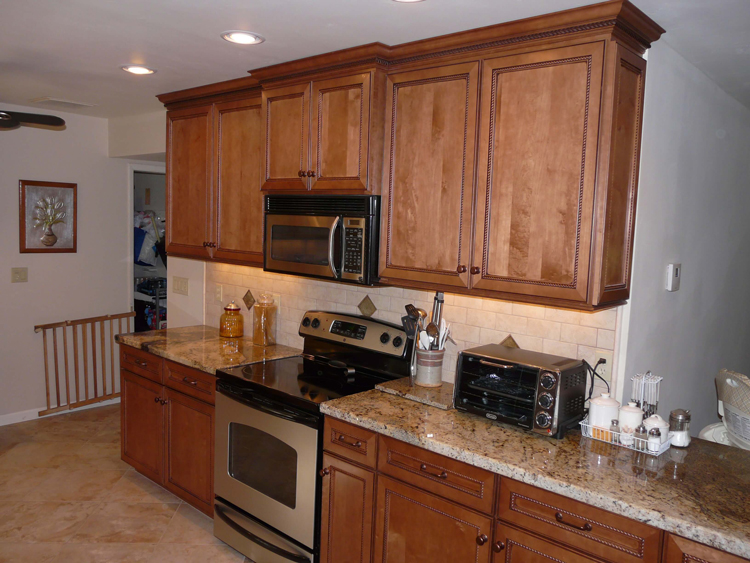 Sunset Tile & Bath revamps kitchens and bathrooms in Scottsdale, Arizona—contact us for a free estimate!
We use a signature method to design and create custom kitchen and bathroom cabinets for improved appeal. At Sunset Tile & Bath, we transform old homes into modern interiors. Our kitchen remodeling company sources premium materials such as high-quality hardwood to make aesthetic custom cabinets.
We take pride in a team of experienced designers and contractors who update interior spaces based on the specifications of our homeowners. Our team installs custom cabinets in your kitchen, dining room, or family room to increase the value of your home.
Whether you want to sell your home or intend to spend the rest of your life in it, we can transform your house into a cozy home. You can embark on a kitchen remodel or home renovation project to elevate the beauty of your residential property.
Call our professional designers for a free estimate!
Custom Cabinetry for Scottsdale Kitchens and Bathrooms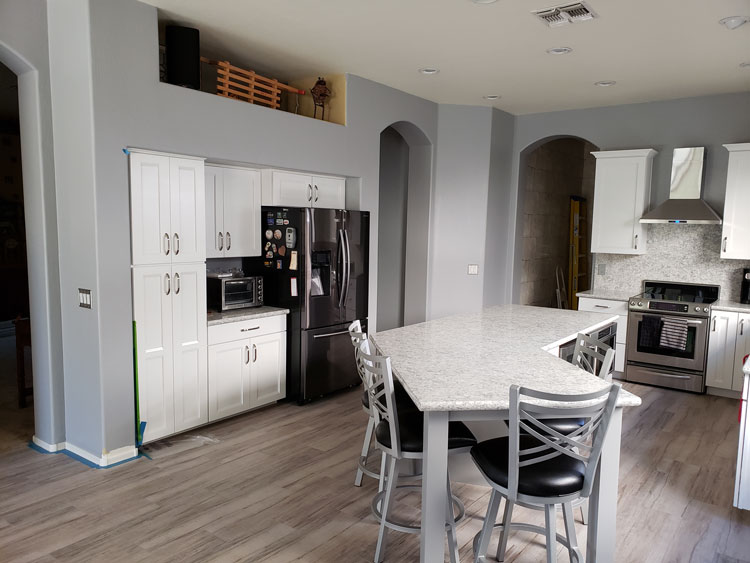 Our professional home remodeling contractors remove old kitchen and bathroom cabinets and replace them with new custom cabinetry. The home renovation team at Sunset Tile & Bath is highly trained, experienced, and pays attention to details when creating cabinet doors and other features.
We get the job done faster to reduce downtime in your bathroom, kitchen, or your entire home. With our cabinet installation services, you are guaranteed a more functional and attractive space.
We design custom bathroom cabinets and storage solutions for other rooms in your home. Our contractors use high-tech equipment, high-quality materials, and modern technology to create cabinet designs and remodel homes.
With our home remodeling services, you get functional storage solutions with a soft close and beautiful interior spaces.
Call us to design custom bathroom cabinets for your home in Scottsdale.
Custom Cabinet Design and Cabinet Installation in Scottsdale, AZ
Scottsdale is a quiet U.S. city with a population that is slightly above 240,000 people. The city boasts a modern infrastructure, good transportation systems, excellent schools and tertiary institutions, and world-class industry.
Home to wildlife, museums, high-end shopping, luxurious dining, parks, trails, and other amazing things to sight-see, there are many things to explore in the city. Scottsdale serves as an ideal place for families to live and enjoy a quiet life.
Call Sunset Tile & Bath today at (602) 789-8700 for custom cabinets in Scottsdale, AZ.