Custom Bathroom Design & Remodeling in Phoenix, AZ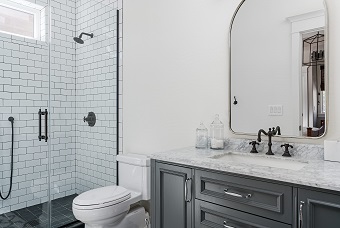 We offer custom cabinet solutions and bathroom/kitchen remodeling projects in Phoenix, AZ.
A non-functional kitchen is inefficient and can be frustrating. A custom bathroom and kitchen remodeling project can make your kitchen look and feel as good as new.
We install custom bathroom designs in Phoenix and the surrounding areas. With design ideas tailored to your unique needs, you're guaranteed to get your dream bathroom.
Our professional designers and bathroom remodeling contractors work on various aspects of your bathroom project, ranging from electrical and plumbing to countertops, tiles, and cabinetry.
Contact us today at (602) 789-8700 for a free estimate!
Kitchen and Bathroom Design in Phoenix, AZ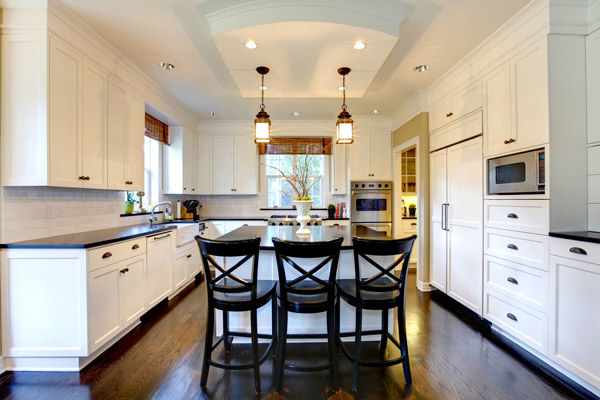 We create custom bathroom designs for Phoenix remodeling projects. Our design team works with you to create kitchen and bathroom designs that satisfy your needs and surpass your expectations. We install attractive cabinets to improve the practicality and look of your interior space.
With our kitchen and bathroom renovation projects, your interior space increases in functionality. We also improve the value of your home and save you energy bills by installing efficient and eco-friendly kitchen appliances.
At Sunset Tile & Bath, we create beautiful custom cabinets for kitchens and/or bathrooms. Our cabinetry solutions complement all kinds of flooring, including tile floors.
With our thoughtful, creative, and innovative bathroom remodel designs, you can enjoy the time you spend in your bathing or cooking space. Our experts integrate your preferences, style, taste, and unique requirements to develop attractive solutions for your home or office.
Custom Bathroom in Phoenix, Arizona
Phoenix is Arizona's most populous city, with a high population of about 1,608,139 residents. The city also ranks as the fifth most populous city and the largest state capitol by population in the United States. It is the only state capital with a population above one million.
The metropolitan area lies in the Sun Valley within the Salt River Valley. Located in Maricopa County, the city began as an agricultural community in 1867 and is home to numerous indoor and outdoor attractions, including hiking trails, museums, theaters, and professional sports.
Let us create a custom bathroom and kitchen designs for your home or business in Phoenix, AZ. Whether building a new home or giving your kitchen and bathroom a facelift, we can create your dream home.
Contact Sunset Tile & Bath at (602) 789-8700 for custom bathroom and kitchen designs in Phoenix, AZ.